Welcome to the RSM Physical Therapy at Asclepeion CenterCenter for Mind Body Healing!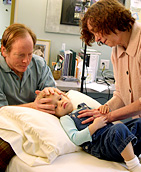 Whether you have heard about Dr. Murray's incredible work, been referred by one of our trusted medical providers; or you are simply sick and tired of being in pain and you want to find a healer who can help you feel better, we're glad you came.
You may also learn about Dr. Murray's own story and road to recovery and healing that led him to this work.